MARK VINCENT ­ A TRIBUTE TO MARIO LANZA
NEW CD from Sony Music Australia
14 April 2017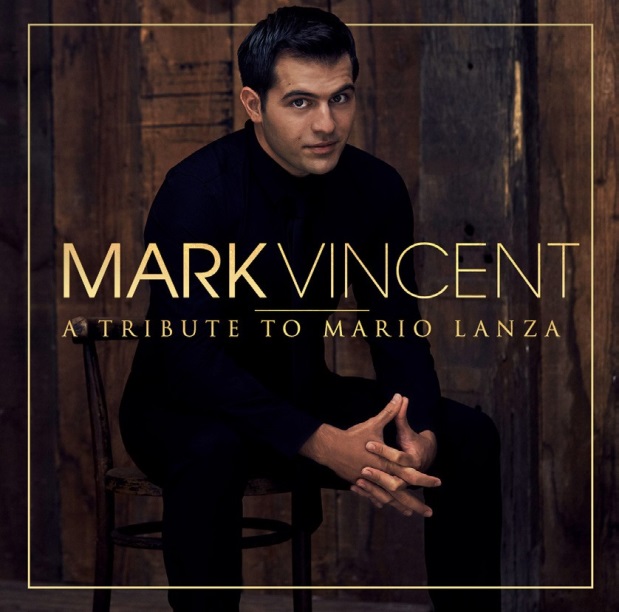 ...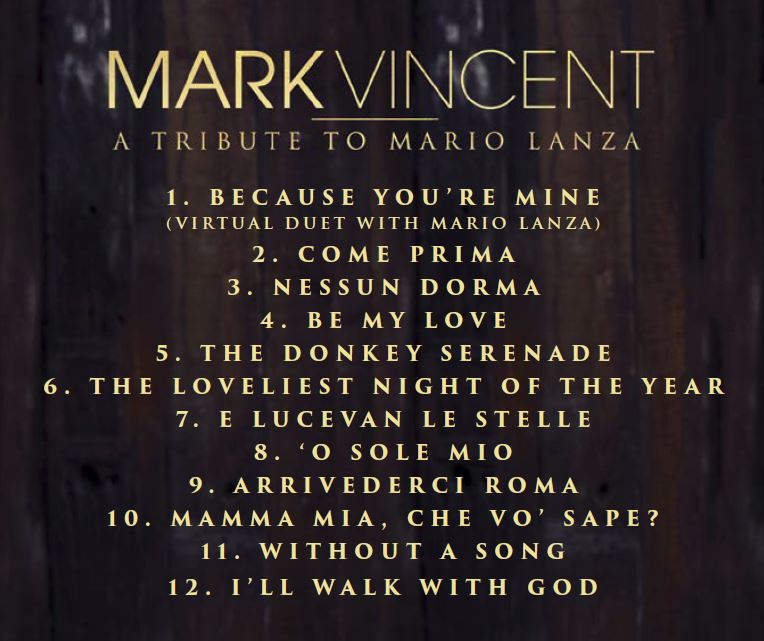 2017 is certainly turning out to be a banner year for Mario Lanza's legacy. At the time of writing, Sony Classical's new double CD Lanza compilation "The Best of Everything" has entered the British Classic FM chart at number 16 on its first week of release, and Screenbound Picture's new Lanza documentary of the same name is set for release on DVD on March 27th. Now comes news of a special tribute to Mario by one of Australia's most popular singing stars, 23-year-old Mark Vincent, and in one important respect, it's a tribute with a difference.
Late last year, Sony Down Under contacted me regarding permission to use Mario's recording of "Because You're Mine" as part of a virtual duet with their young star. To the best of my knowledge, this has only been done once before when Jerry Hadley sang a virtual duet with Lanza on "Golden Days" for Hadley's 1994 album of operetta favorites. Hadley, of course, was an opera singer whereas Mark Vincent's career is currently focused on stage musicals, concerts and recordings. Vincent won Australia's Got Talent show at age 16 with a performance of "Nessun dorma" and according to Wikipedia has already acquired one platinum and two gold discs, quite an achievement for someone so young.
Mark's voice has matured considerably since he won that contest and Ellisa was won over when she listened to a number of recordings from his most recent CD. As an added plus, the new album is a wonderful opportunity to introduce Mario Lanza's legacy to Mark Vincent's legion of young followers.
Ellisa and I eventually received a demo of the virtual duet of Mark and Mario singing "Because You're Mine" and it's safe to say that we both loved it. As for the remaining 11 tracks, you can judge for yourselves when the album is released on April 14th.
DEREK MANNERING